Harvest Recipes from Hackettstown Purveyors
A Taste of Autumn
Profiles and photos by Alison Hein
Hailing from an area outside the Skylands, I thought of Hackettstown as a typical, sleepy, old Jersey town. So when I was asked to visit Hackettstown restaurants for the first time and share my impressions, I expected standard American fare, served up in quaint but clichéd establishments, with limited food innovation and presentation.
What I found was quite the opposite – local restaurant ambiance ranges from chic to hip to homey. Menus offer foods from nearly every continent, and preparations are fresh, dynamic and dressy. Food alternatives, for those who follow a vegan or gluten-free diet, were readily available everywhere I visited.
Four Hackettstown purveyors shared their favorite autumn recipes with me, and I came away humbled and sated. My advice? Sure, you can try to make these varied and vibrant drinks and dishes at home. Better yet, make Hackettstown your destination. Go for lunch or brunch (fresh Eggplant Pisa Salad at Mama's or unique Vietnamese Crêpes at TOPO maybe), then stroll along Main Street, do a little antiquing, perhaps schedule a time to brew up a batch of Pumpkin Ale at Homebrew University. End your perfect day with dinner at one of these great local restaurants (try those amazing Chicken Wings at Marley's).
As for me? I stand corrected. Hackettstown restaurants are many and varied. Although wildly diverse, they all have this in common – a passion for creating fresh, delicious food, a knack for welcoming guests in comfortable environments, and a commitment to ensuring customers leave happy and satisfied.
---
Mama's Café Bacci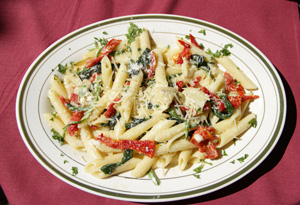 The sauce for Mama's Champagne Penne Palma begins with a rich Alfredo base made from butter, parmesan cheese and heavy cream. It is then lightened with white wine and seasoned with fragrant rosemary. Sun-dried tomatoes, spinach, and artichokes are added, making this a satisfying vegetarian dish. Riva recommends pairing the penne with Old York Cellars off-dry red Cabernet Sauvignon, or for white wine drinkers, the smooth Pinot Gris. Read more...
---
TOPO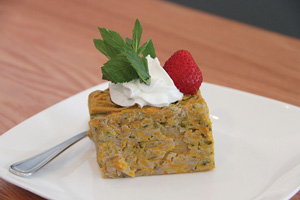 Chef Djong selected a dessert recipe for this story, Kabocha Pumpkin and Coconut Custard. "Kabocha is a fall vegetable"' says Djong. "This recipe calls for lots of fresh, grated pumpkin and not so much sugar. Asian desserts are typically not so sweet, and include all natural ingredients." Read more...
---
Marley's Gotham Grill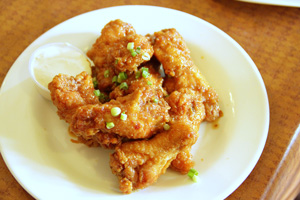 Marley's extensive menu offers a full range of delicious entrees, but it's not surprising that Chef Pascale picked one of his unique chicken wing recipes for publication – Bea Irish Man Chicken Wings. Laced with both Bailey's Irish Cream and Jameson Whiskey, thickened with brown sugar, butter and heavy cream, these wings make a delightfully rich and different dish for autumn. Read more...
---
Homebrew University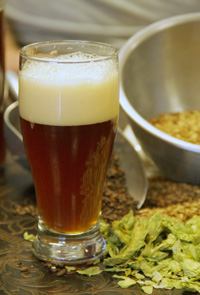 People like to brew with the season, or drink with the season, Warren Wilson says with a smile and wink as he describes the cycle. "We have Oktoberfest coming up so Pumpkin Beer is big. Then they'll be coming in for hard apple cider. In November, we turn to Porters. In December and January it's all about stouts; spring is red ales and stouts. Come warmer weather, everyone starts leaning toward paler beers like pale ale, IPAs and saison, a farmhouse, open-fermented brew. The lighter saison remains popular throughout the summer." Read more...
This story was first published: Autumn, 2014