The proliferation of non-native species of flora and fauna in New Jersey has long been a concern for ecologists, especially in our fragile wetlands where a sustainable natural balance is imperative. Conservancies all over the state are reestablishing native species wherever they can. Here at the arboretum, visitors can see exactly what some of those plants are.
The arboretum was eleven years in the making; students from the Warren Hills Regional High School planted the first trees here in 2002. Since then, in fits and starts, but always under the guidance of local botanist and native plant specialist, the Pohatcong Arboretum has become home to an ever-expanding collection of over 150 species of native trees and shrubs.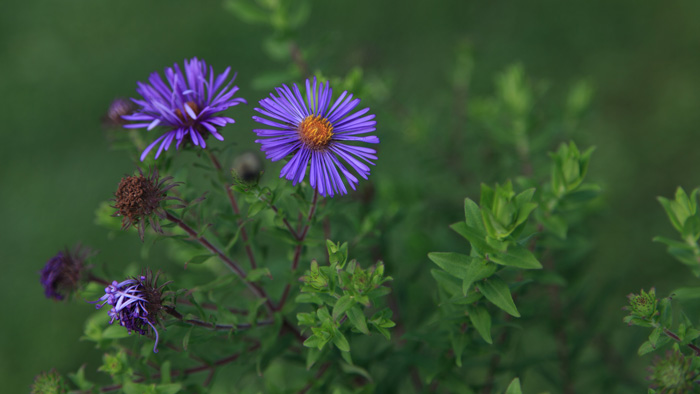 In a fenced-in, deer proof, area specimens are organized by family and planted in raised beds covered with glacial stones; some from the Delaware River, some from the mountain. Signs identify each plant family by their familiar name: Dogwood rather than Cornaceae; Rose rather than Rosaceae, Hydrangea, Birch, Laurel, Maple, Heath, Hazelnut, Ash. The "energetic center" of the project, the Circle of Life, incorporates native American Indian spiritual aspects, contributed by designer "Seneca" Jeff Stevens, who oriented plants in ways they grow naturally, included markers for the compass directions, and added a beautiful sculpture reminiscent of a dream catcher.
The exhibition rises up the hill out of the fenced area with new plantings of oak, ash, American chestnut, beech, even a Jersey pine. There is also the Robert Rush Memorial log cabin, which has been assigned for future use by Warren County Arts. Then it's on into the woods for a 1.8 mile trail loop along the creek and through the wetlands along boardwalks constructed, again by students. More natives: a cherry here, a black walnut there, and a big old tulip tree. Did you ever walk in the woods and wonder exactly what each and every plant within sight was? A trip here gets you started!
The arboretum, located at 56 Mine Hill Rd, Washington, is open daily during daylight hours.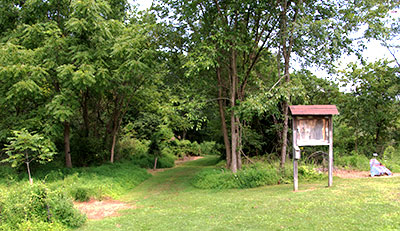 Nearby accommodations and attractions
The UACNJ facilities in Jenny Jump State Forest, near Hope in Warren County, are 1,100 feet above sea level, one of the few dark sky locations left in the state.

, ,

In 2019, the Historic Moravian Village of Hope celebrated 250 years since the Moravians first settled the hills along the Beaver Brook.

A cooperative gallery featuring fine art, paintings, photography, pottery, stained glass, jewelry, fiber art, wood turned bowls, quilting, painted tiles, dioramas, and more by 35 talented local artists. Gifts and note cards for every occasion. Hours: Monday - Saturday, 10am-5pm; Closed Sundays.

23 Main Street, Blairstown 07825, 908/362-6865

Local roots!

56 Mine Hill Rd, Washington

Choose and Cut from thousands of trees! Blue Spruce, Norway Spruce, White Pine, Scotch Pine Fraser Fir, Canaan fir, Douglas Fir. Family run on preserved farmland. Open Nov 27 - Dec 23, 9-4. Closed Mondays and Tuesdays. Easy Access from Routes 78 or 80.

77 Jackson Valley Road, Washington 07882, 908-835-0557
This story was first published: Autumn, 2013