The Friends of Long Pond Ironworks evolved out of a West Milford Township historic preservation commission appointed in the 1970s after the North District Water Supply Commission released its plans to flood the Monksville Reservoir, which meant submerging the site's historic iron blast furnaces. The colonial-era furnace had been excavated circa 1966 by the Massachusetts-based archaeologist Roland Robbins, with help from volunteers with the North Jersey Highlands Historical Society, including New Jersey's renowned industrial archaeologist Ed Lenik. Significant public interest in the ironworks induced members of the government commission to start an independent group called "Friends of the Furnace." That group was incorporated in 1984 as The Friends of Long Pond Ironworks, Inc. (FOLPI). Today the nonprofit 501(c)(3) volunteer organization remains dedicated to preserving, restoring, and interpreting the remaining structures and history of the 175-acre Long Pond Ironworks Historic District, all within the Ringwood State Park System. FOLPI is an Officially Recognized Friends Organization of the New Jersey Division of Parks and Forestry, Department of Environmental Protection.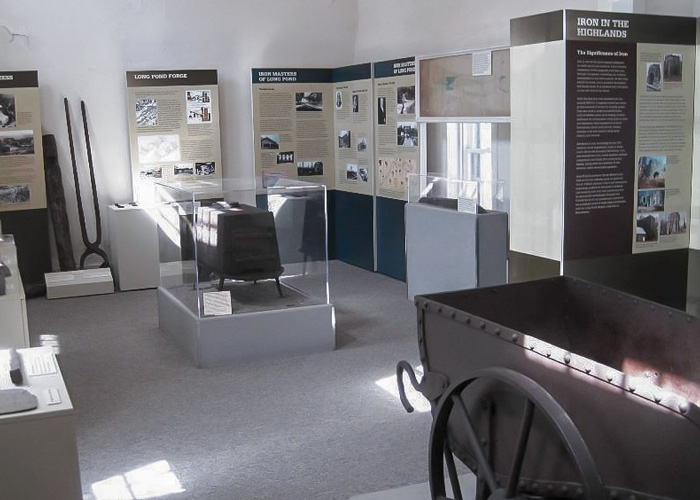 FOLPI's primary activity is operating the Museum and Visitor Center at the Long Pond Ironworks, providing staff (in normal times) on Saturdays and Sundays, 1-4 pm, from April through November. FOLPI volunteers also give guided walking tours on the second Saturday of each month and special tours and programs by appointment for school, scout and other groups. In addition, FOLPI sponsors special history-themed fundraising events, including an annual Living History Weekend Civil War encampment; blacksmithing and iron casting demonstrations; and Candle Lantern Tours with the 6th New Hampshire ContraBand and the historical balladeer Linda Russel. Finally, FOLPI applies for and administers historic preservation grants and is currently working with the 1772 Foundation and the New Jersey Historic Trust to stabilize and restore the 1895 Methodist Church within the Historic District. Plans to resume the regular schedule of museum operation, guided tours, and special events are firmly in place, once it is deemed safe to do so.
FOLPI currently has about two hundred members. Most live in northern New Jersey and southern New York State, but there are also members from as far away as Texas and California, as well as overseas. Membership dues and donations make up the majority of the organization's operating budget, which is about $15,000 per year (excluding grant-funded capital projects) and covers administrative and facility maintenance costs, printing of brochures for the historic site, and production and mailing of the Ironworkings membership newsletter three times per year.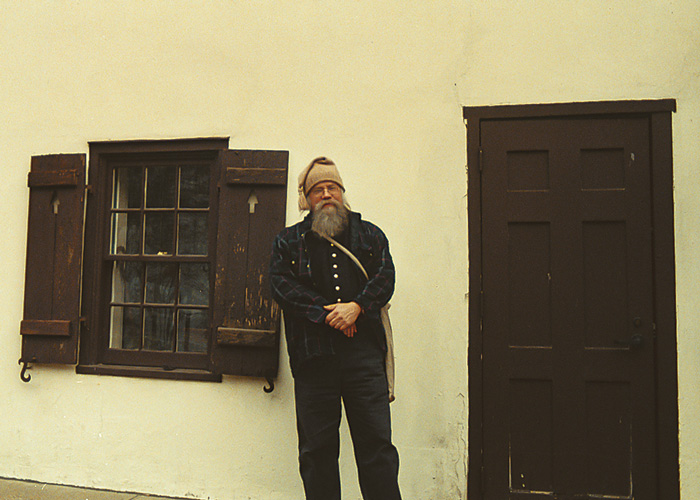 In normal times, The Friends of Long Pond Ironworks present many interesting and fun events, re-enactments and tours. For information and directions call the Friends of Long Pond Ironworks at 973-657-1688 or call Ringwood State Park at 973-962-2240. Or ring up their website.
Nearby accommodations and attractions
Step Into Earth Science! Mining museum with underground mine tour and over 30 acres of indoor & outdoor displays and historical buildings. Recent additions include expanded fluorescent display at Thomas S. Warren Museum and the Million Dollar display at the Oreck Family Mineral Gallery. Gift shop with a collection of world wide minerals.

30 Plant St., Ogdensburg 07439, 973/209-7212

A mix of historic buildings of varying architectural styles, a walkable downtown, and plentiful eateries surrounded by rural tranquility make Newton a fusion of the then and the now, with great expectations for the to be.

There's always something fun happening at the Sussex County Fairgrounds. Visit our web site for a full year of family fun, right in your own backyard.

27 Plains Road, Augusta 07822, 973/948-5500
This story was first published: Spring, 2021