Route 513 runs all the way from the New York border near Greenwood Lake in Passaic County to the Pennsylvania border at Frenchtown, in Hunterdon County. At Rockaway in Morris County, the road takes you right into the center of town, forming the stem of a "Y" intersection. You'll want to keep your wits about you at this intersection, because it has no traffic light or even a stop sign, and the rules about who stops and who goes are made on the fly. Just as you come to the intersection, there's a free public parking lot on your right, and it's safest to park there if you want to explore. If you're in a mood to stroll, you might walk along Jackson Avenue to the park by the Rockaway River. The park lacks trees, but the river here is placid and accessible, and widens into a pond formed by an old milldam.
Route 513 leaves Rockaway on the right fork of the "Y", passes Morris Hills High School, and soon bends sharply to the right. The road enters Dover from the east, and soon becomes Blackwell Street, Dover's main drag. Roll your windows down, weather permitting, and turn on all five senses. You'll see shops and businesses of all kinds thriving, and lots of foot traffic on the street. You'll hear the music and the accents, see the faces and smell the cooking of half-a-dozen Latin American countries. Find yourself a place to park and stroll a bit. If you didn't eat in Rockaway, eat here. In fact, if you did eat in Rockaway, eat here anyway. You'll have your choice of Mexican, Colombian, Peruvian, Ecuadorian, or Dominican food, and you'll discover that they're as different from each other as, say, French, Italian and Greek food are from each other. The language of business here, and the language of ordinary street discourse, is Spanish. If you speak any Spanish at all, speak it here. Nobody will mind that you don't speak it perfectly. If you don't speak Spanish, speak English, and don't worry if other people don't speak it perfectly. This is a piece of Latin America set down in the middle of Morris County. It's a gift. Take some time and enjoy it.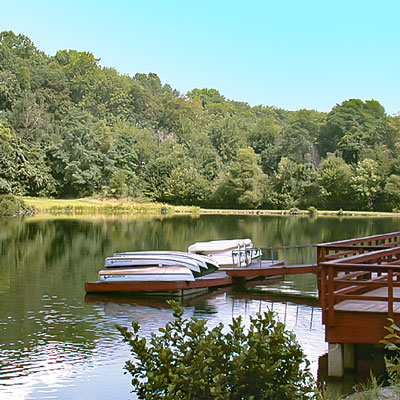 Not long after leaving Dover, Route 513 passes Hedden Park, part of the Morris County park system. The access road is on your right if you're driving south; follow it to the end, and you'll find a good-sized pond with a boat dock, and both canoes and paddle boats for rent on the weekends. If you fish, you might try standing on the end of the dock and casting for bass underneath the pilings.
Hedden Park is evidence, if evidence were needed, that you don't have to go very far off a paved road in northwestern New Jersey to be in something like wilderness. Walk along the footpath from the pond up Jackson Brook. The footpath becomes a mildly challenging trail after about 100 yards. The rocks become bigger, the pools deeper, the trees older. The shouting of kids and their mothers dissipates, and soon, all you hear is the ageless racket of running water. Once in such a place, if you watch and touch and listen to the natural forces around you, it becomes clear that the world Route 513 passes through will be here long after Route 513 and everything that rolls along it have become dust.
Now the road heads upscale, past half-million-dollar homes set back on wooded lots. It crosses Route 10 and heads through the Ironia section of Randolph Township. The Black River becomes a real river here, and runs parallel on the right, through the Black River Wildlife Management Area. There are geese, ducks, beaver and bear here, and two access points, clearly marked, along Route 513.
The road passes through the Borough of Chester, whose roots pre-date Colonial times. The native Lenni-Lenape paths along the Black River were the initial generation of trails along which white settlers later established farms, mills, blacksmith shops and cabinet shops. The place where two of these "great roads" crossed was by 1740 known as Black River, home to a population dedicated mainly to agriculture. By 1771 a weekly stage wagon route extended from Jersey City to the Crossroads. In the early 1800's the new and improved Washington Turnpike (now Rt. 513/24 in Chester) was chartered to run through what had become known as Chester, and the town soon became home to the "Brick Hotel", a succession of taverns and an expanding Main Street economy. For travelers seeking country vistas, or families searching out a traditional fall diversion, or shoppers taking time to find something tasty for the dinner table, or that treasured gift or furnishing, the crossroads of Chester, make a perfect destination. Today there are more antique stores, jewelry stores, craft stores, and collectible stores per square foot than any town of comparable size this side of New Hope.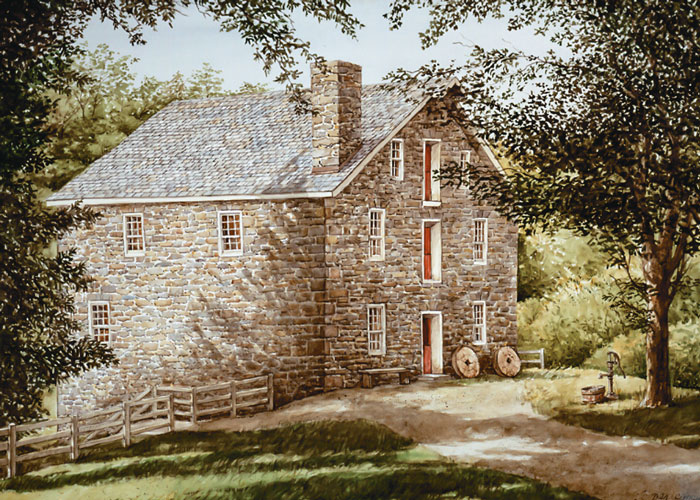 As you disappear around the bend beyond Chester, you'll find the Cooper Grist Mill on your left. It's a functioning mill, dating from 1826. The owners' home, across the parking lot, was built in the 1860s and is now a museum and visitor center. The museum is free; the mill tour costs $3. Pull in and visit with Marie Ruzicka, a docent done up in period costume. Ms. Ruzicka tells you about the Coopers: "Nathan Cooper came here in 1731 from Long Island, though he was originally from Chester, England," she says. He built a wooden gristmill and sawmill. Another Nathan Cooper built the stone mill in 1826, but then he died that year, and his nephew, Nathan A. Cooper, inherited it. And from then until 1860, he ran it. Soon after that, Nathan built this house as a wedding present for his son, Abram Cooper." The words are straightforward, but Ms. Ruzicka delivers them which such enthusiasm and freshness that you might think the Coopers were still on her Christmas card list, and that she had ground a little grist with them that very day.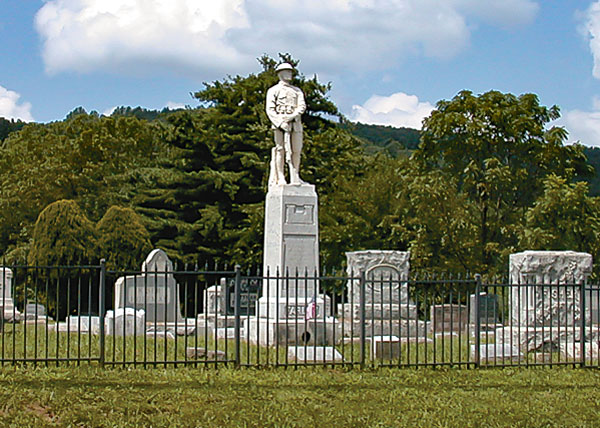 Go through Long Valley and Middle Valley, and the road bends south again into Hunterdon County. When you get to Voorhees State Park, you've reached the launching pad for the New Jersey Astronomical Association, which operates the Paul Robinson Observatory and its 26" telescope. You can view the heavens through the telescope from 8:30 p.m. to 10:30 p.m. every night in clear weather. On special occasions, your viewing can be enhanced by special lectures, which take place rain or shine.
From Voorhees, Route 513 begins to descend, and the descent becomes sharp at High Bridge.
From here, the road will take you through Clinton and its restored downtown, past farms and roadside stands, through crossroads at Pittstown and Everittstown, until it ends on Frenchtown's Race Street.
Frenchtown is like the shell of a hermit crab. Once occupied by canal workers and focused on feed and farm equipment, the town has been occupied by artists, craftspeople, and chefs. The scale is small, and the pace is slow. There are stores. There are shops that combine service with instruction, and there are galleries. Considering how small the town is, the range of culinary delights is considerable.
Finally, you come to the Delaware River, crossed by the Frenchtown-Uhlerstown bridge. It's an open-grate bridge, and narrow enough that SUVs have to slow down to five miles per hour and inch past each other. The river is half-a-mile wide here, and you can sense the permanent, unrelenting pressure it exerts on the upstream side. Like Jackson Brook in Hedden Park, it tells you that you, the bridge, and the shops in Frenchtown are temporary, and should be savored.
Nearby accommodations and attractions
Delightful fantasies beyond words! Gold, Platinum & Silver Jewelry, Wildlife Photos, Crystal, Lighthouses. Perfume Bottles, Santas, Witches Balls, Oil Lamps, Paperweights, Chimes, Art Glass, Wishing Stars. Now featuring Pandora Jewelry.

44 Main St., Clinton 08809, 908/735-4244

Provides information about what's happening in the county, including events, historical sites, museums, hotels, restaurants. Open Mon-Fri, 10am-4pm; Saturdays in summer. Historic Morristown walking tours available as well as group tours and packages.

6 Court St, Morristown 07960, 973-631-5151

Family-operated since 1928, the nursery offers quality trees & shrubs, organic vegetable and herb plants, native plants, unique perennials and a wide range of natural and organic gardening products as well as locally-sourced items in the gift shop.

104 Glenwild Avenue, Bloomingdale 07403, 973/838-0174

The Raptor Trust is one of the premier wild bird rehabilitation centers in the United States.

1452 White Bridge Road, Millington 07946, 908/647-2353

, Denville
This story was first published: Autumn, 2003