Wilbur's Country Store
735 Route 94, Frelinghuysen
between Newton and Blairstown
908-362-8833 (Closed Mondays)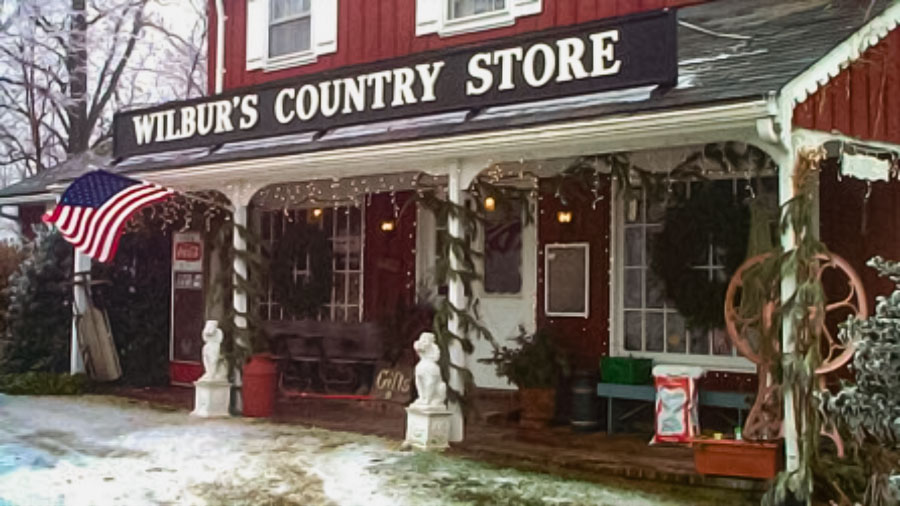 Specializing in British foods and candy, and a wide selection of hard-to-find items, Wilbur's Country Store is the perfect source for a unique country gift.
Located in a charming barn complex on Rt. 94 in Frelinghuysen (between Newton and Blairstown), Wilbur's is the perfect destination on a drive through the New Jersey countryside. Half the fun is getting there!
The store grounds also hosts an annual autumn Craft Fair.
Among the things you'll find:
British Foods & Candy
UK Tea
English Crisps
Assorted McVities
Irish marmalade
Marmite
Branston & HP
Sweets & Chocolate Bars
Country Gifts
Aprons
Greeting Cards
Gourmet Items
Pet-themed Gifts
Soaps and Lotions
Preserves & Pepper Jellies
Braided Rugs, Chair Pads & Placemats
Yes we have Christmas puddings and cakes!

Crackers, Biscuits, Taylers Christmas Tea, Kipling's mince pies. Boy are they fabulous!
Finally have Marmite back in stock.
Hope to see you soon!
---
A huge inventory of UK candy and food!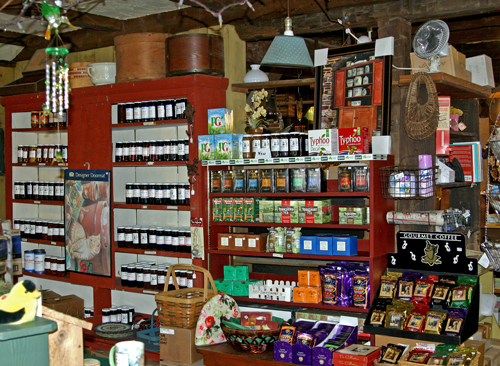 ---
We have a huge Puzzle Swap.
Bring one in, take one out!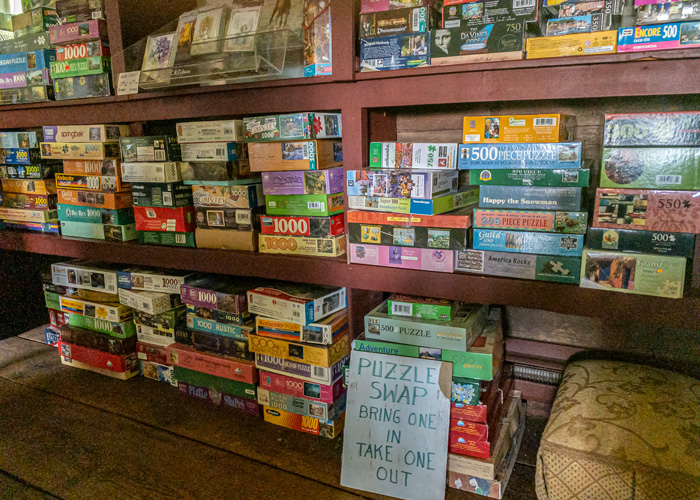 ---
Annual Craft Fair: September 16 & 17, 2023
The fairs feature thirty-or-so craftspeople and artists from four states, held in charming country setting. Crafts include, jewelry, pottery, quilting, folk art, dolls. Decorative signs and country wood items, silk and dried flower arrangements, stained glass creations, pillows, toys, children's clothes, bird houses and much, much, more.

---
Directions
Wilbur's Country Store is located at 735 Route 94 in Frelinghuysen; between Newton and Blairstown.
Nearby accommodations and attractions
Thousands of photos and artifacts document the lake's long and illustrious history. Open every Sunday through June, 12-4pm, October thru May. Free admission, parking.

323 Lakeside Blvd., Hopatcong State Park, Hopatcong 07843, 973/398-2616

One day you are likely to find yourself headed to New Jersey's northernmost corner in search of adventure.

, Sussex

Located in Sussex County near the Kittatinny Mountains the camping resort offers park model, cabin and luxury tent rentals as well as trailer or tent campsites with water, electric and cable TV hookups on 200 scenic acres.

69 Kymer Rd., Branchville 07826, 800/526-2267